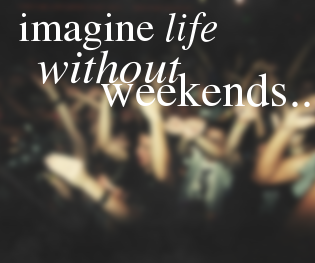 This weekend flew by! It wasn't all that eventful but it was a still a nice weekend anyway.
Even though I had to work Friday, my weekend fun started on Thursday. I should tell you, I rarely win anything. Once, in high school, I won VIP tickets from a radio station to meet Jimmy Eat World. They gave a private performance in a record store to me, my friends and a few others who had also won. I was supposed to meet them privately but that didn't happen. It turned out to only be a CD signing line. Well, this past week my Boyfriend and I won eight free tickets Zanies Comedy Club! Hurray! We actually won something! Well his name was drawn, but I told him to enter, so I still get some credit. Right? Anyways, we started our weekend off on Thursday with seven of our friends at the comedy club. The headliner,
Baron Vaughn
currently stars in the new hit show Fairly Legal. Weird guy, but we had a great time.
On Friday, I had a nice evening full of me. Sometimes, it is really nice to have some quality-personal-relaxing-alone time, especially after a long stressful week. My boyfriend is in the midst of tax season right now, so he works late hours. Thus, I had the apartment to myself. I caught up on TV shows while sitting on the couch, being a bum. A.MAZ.ING. Saturday morning I went to my favorite yoga class. I try to go every Saturday morning. The teacher for Yoga Music Flow is fantastic and plays awesome music. This week she played Rolling in the Deep by Adele, Forget You by Cee Lo Green and Blackbird by The Beatles and some Reggae too, just to name a few. The music is key to helping class go by quickly and keeping my focus. If you are in the Chicago area, I highly recommend this class at Exhale Spa. I had gift cards to Borders and Barnes and Noble that I desperately wanted to use before they officially closed their doors so I bought some books and a few cookbooks online. I am super excited to get those packages! If you have gift cards, I recommend using them ASAP. (You can use them online if the store near you already closed/is closing and has no inventory left.) That night I celebrated a friend's birthday. At the party, I met this one girl and we hung out for most the night. It wasn't until the end of the night, when we realized that we had worked together. What a small world! Between cleaning the apartment, paying bills, doing laundry, grocery shopping ( I love Trader Joes!), and having dinner with the parents, I had quite the productive Sunday!
How was your weekend? Did you do anything fun? Please share!